OVERVIEW
I want to thank you for all your support during my mother's final months. The service you provided was especially important to us as it allowed my mother to stay home in the midst of her family and the comfort of her own bed.

Mary Eward, 2011

I must say that Lifeline Home Care is sensitive to all the needs and concerns of their clients.

J.F. Wallo, Fairfax, VA. 2010

We were both delighted with the level of healthcare which you provided to us, and with the level of your own personal involvement.

George Hetland, Jr. 2009

You have my heartfelt gratitude for all that you did, and my best wishes for your success in the years to come.I know that you and the healthcare professionals at Lifeline will be as committed to other families as you were to ours.

Mrs. Albert G. Wing Jr, 2007

Since I began with you in January, after my wife passed, you have given me excellent service…

Alex Barone, 2013

We just wanted to thank you so much for the wonderful caregivers you have sent for our daughter, Mary Catherine…

Terri Hammersmith Glotfelty, 2013

Leticia Osei-Poku provided care to my Aunt Ruby for just over 2 years. During this time period I can say that Leticia has done an exceptional job…

Charles Dixon, 2010
EMPLOYMENT
Are you naturally nurturing? Do you want a job that is truly fulfilling? At Lifeline Home Careis dedicated to helping seniors stay in their homes longer, living with dignity and independence. We hire Certified Nursing Assistants (CNA), Home Health Aides (HHA), Home Companions and Personal Care Aides to provide non-medical home care services for our clients. Our ideal candidates are experienced professionals who demonstrate a devotion to caring for others, with reliability and compassion, and understand the needs of home care clients. The key to our success is our caregivers. We promote a work environment that is open and friendly and we provide on-going specialized training and home care education so that our caregivers continue to provide the high-quality home care services for which Lifeline Home Care is known. If you are interested in becoming a member of the Lifeline Home Care team, please contact our offices and ask about employment opportunities.
START JOB APPLICATION FROM HERE (Please Use Google Chrome to fill Form I-9 and W-4)
The W-4 and I-9 forms are fillable. Please fill, save as pdf and use the Upload button to send to our office. You can also download forms below, fill and upload or send by mail toy our office. Thank you.
Downloads
MAKING A DIFFERENCE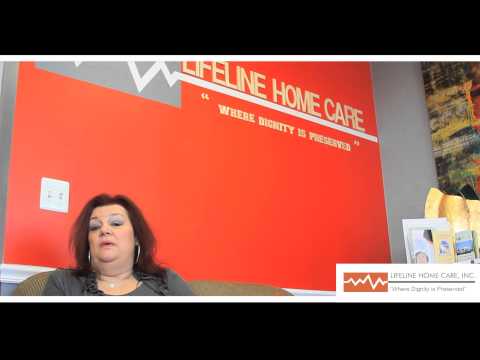 Our Guarantee to You:
Service Inquiry
Lifeline Home Care, Inc. does not discriminate against clients or employees.
All persons are considered without regard to race, sex, creed, national origin, age, or disability in rendering of services and employment.